When you're deciding upon which casino is best for you, you'll need to check on two key things – firstly, that the banking facilities are secure, and secondly, that there is a suitable payment method for you. Depending on your location, you can use credit cards, PayPal, Bitcoin, or money transfer, and there are plenty of other options, too.
There are numerous ways to deposit and withdraw funds online, and these vary between casinos, and between countries. It can all seem a bit confusing, so let's go through some of the most common online payment methods.
Most Secure Casinos
Credit and Debit Cards Casinos
Credit and debit cards are probably the easiest and the most popular payment methods. The big boys in the credit card field are, of course, Visa and MasterCard, and the majority of online casinos will take deposits made with either of these cards. American Express, also known as Amex, is the other main contender in the credit card field, but this isn't as widely accepted as the others.
Some key points about using credit and debit cards in online casinos:
In most cases, your funds are transferred instantly. There are likely to be minimum and maximum deposit limits.
When it comes to withdrawals, you might not be able to use either of these methods. Not all online casinos allow you to withdraw your winnings to a credit or debit card.
With a credit card, your payments are protected. Credit card companies have procedures in place to reimburse you, should your card be used in a fraudulent way. Debit cards are not given the same level of protection.
If you're in a country where gambling is banned, it's possible that your bank will block a deposit to an online casino made with your credit or debit card.
What's the Difference between Debit and Credit Cards?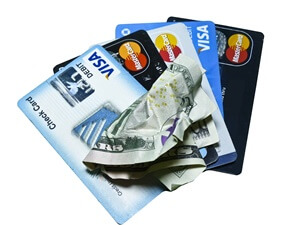 When you use a credit card, you're borrowing money which you'll be paying back to the credit card company at an agreed rate. With a debit card, however, you're accessing your own funds in your bank account. Most online casinos accept payments from Switch, Maestro, and Visa Electron, as well as many others. Naturally, if you don't have enough money in your account, your debit card transaction won't be authorized, so you're on a bit of a budget, this method means that you won't have to worry about overspending.
e-Wallets are Widely Used as Payments Methods at Online Casinos
An electronic wallet, or an e-wallet, allows you to carry out financial transactions online without any hassle. Once you've opened your e-wallet account, you load up your funds, and you can deposit funds instantly, without any delay. There's an added layer of security when you choose this payment method. Because your e-wallet acts as an intermediary between you and the online casino, your financial details remain confidential.
Which e-Wallets are the Most Recognized?
There are countless e-wallet companies, some of which cater for specific countries, and some with a more general customer base. There are three leading e-wallet companies that you might want to consider.
The first to explore is Neteller. The company has optimized its services specifically for online casino customers, and supports customers in the US. It has invested a lot into offering quality customer support, and secure financial transactions.
The second that you might want to use is Skrill. This company accepts transactions in 40 currencies, and supports players in the US. There's a generous VIP scheme, too, so you'll be entitled to a range of bonuses and rewards.
Another one to check out is EcoPayz. This is one of the oldest digital wallets, and has a fast and easy registration process. Players from many countries are supported, although unfortunately, not those from the US.
PayPal Casinos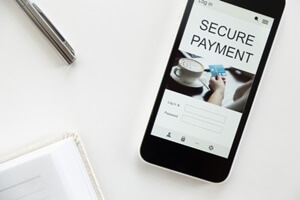 PayPal is such a big name that it really deserves a mention of its own. It's probably the most well-known of all the e-wallet companies, and has the reputation of being both a safe and a fast way of depositing and withdrawing funds. In spite of this, PayPal is only accepted for online casinos deposits in a few countries. Several European countries will accept PayPal transactions, but the USA, Canada, and Australia don't allow this payment method.
There are still some big names among the online casinos that accept PayPal, though. Jackpot City, 888Casino, and Betfair all take this payment method, and there are many others that do, too.
Pre-Paid Cards are Also Accepted
If you don't want to use an e-wallet, you could try a pre-paid card. These are virtual debit cards, which are accepted by a growing number of online casinos. They offer privacy and security, as well as instant deposits and withdrawals. There are different options in terms of how these cards work, and where they are accepted.
PaySafe is available in over 45 countries, and is one of the most widely accepted pre-paid cards in online casinos. To use Paysafe, it isn't necessary for you to have a bank account or a credit card. You simply buy a card from a sales outlet, and load it with the funds that you wish to use. When you sign into your account at the online casino, you enter the 16 digit pin code from your PaySafe card, and you're good to go.
The Entropay card is pretty much globally accepted, and is available in 7 different languages. It's free to join Entropay, although you will be charged for transactions you make. The process is easy too, as you don't need to undergo any credit checks. You just give your name, your contact details, and your date of birth, and enter the amount you want to deposit. Your deposit can be made with a debit or credit card, or alternatively, you can link your Entropay card to your bank account. Once you've set your virtual card up, you'll be able to use it wherever Visa or Mastercard are accepted.
There are a number of other cards that are aimed at specific customer bases. The AstroPay card works in a similar way to Entropay, but is predominantly for the South American market, and the Todito card is for Mexico. Before you sign up to anything, it's worth looking around to see which pre-paid cards are available in your region.
The Number of Casinos Accepting Bitcoin Is on the Rise
Bitcoin came onto the mainstream market in 2011 as the first decentralized currency. There isn't a central bank attached to Bitcoin; instead, it functions on peer to peer transactions. Bitcoin is accepted at many online casinos, and is particularly popular among the American market.
To open your Bitcoin account, you have to set up an e-wallet, just as you do with PayPal, Neteller, or Skrill. Once your account is set up, you can buy and exchange bitcoins, or you can mine them by engaging in some online tasks.
Is there any Advantage to Using Bitcoin?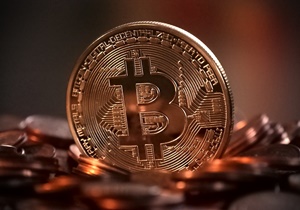 There are pluses and minuses to using Bitcoin in an online casino. On the positive side, when you open an account with Bitcoin, you will often be entitled to an additional welcome bonus. But there are a few negatives that you should consider before settling upon this as your payment method.
It's free from government and bank interference – but there isn't any regulatory body, either.
There is no exchange rate risk. Bitcoin's value does tend to fluctuate, however.
There's an extremely small processing fee and quick, same day payouts. Once you've submitted a payment with bitcoin though, it's irreversible.
Bitcoin offers complete anonymity. You don't need to enter any personal or financial information when you register.
There isn't a minimum deposit limit with Bitcoin.
Depositing Offline – Bank Wire or Transfer
Most online casinos will allow you to transfer money to and from your bank account. This isn't necessarily the easiest way to make deposits. The fees for this service are variable, and in some cases, it takes up to ten days for your funds to clear.
On the positive side, a bank transfer is one of the safest methods you can use, and online casinos often offer incentives to players who deposit funds in this way. Bank wires are also good for players who want to make sizable deposits.
Using Your Phone to Make a Deposit
There are a few countries in which you have the option of depositing funds via your mobile phone. If you're in the UK, you can use Payforit, a casino payment scheme that allows you to add your deposit amount to your mobile phone bill. When you use this payment method, you won't have any additional fees, and because you're using your mobile phone account, your personal or financial details remain secure.
Player in Sweden and Finland can opt for Zimpler, an online paying system that uses your mobile phone to make a deposit. Once you've activated your account with Zimpler, your deposits can be added to your mobile phone bill. You can also save your card details to your account and pay in this way.
Staying Safe during Online Transactions
Choosing a payment method that's suitable for you is very much a matter of personal choice. Whichever method you ultimately decide upon, make sure that your financial information remains secure during any transactions you undertake. Never save passwords or financial details, and make sure you sign out of your account once you've finished playing.
Moreover, look for sites that provide you with SSL protection. This security method ensures that all data remains confidential as it is being processed. When you see the padlock symbol in your browser, you can be certain that your information is being encrypted, and then you'll be safe to continue with your transaction.