This Winner casino review is a tough one. Trying to get to the bottom of who they are takes some doing.
winner casino
Welcome Bonus Up To £300
40 Payment Methods
Live Dealer
Hundreds of Games
£35 New Player Bonus
Contact Details
Website: casino.winner.com
Phone: +44-808-1203-498
You can go on three different links to their casino and you will find three different companies operating winner. www.winner.co.uk is operated by PT Entertainment services in the UK licensed by UK Gambling Commission (others in the family TitanBet). Then you have www.casino.winner.com operated by Universal Entertainment in Malta fully licensed by MGA. Then you have www.winner.com Zirconium Gaming out of Antigua and Barbuda there is a direct link to the casino games from this home page and that goes to the MGA licensed company. All operating the same site Winner. I'm afraid this does nothing for clarity and transparency. This straight away puts at bit of a question mark on the whole operation. While PT Entertainment have a pretty good reputation in the UK, Zirconium and Universal not so good everywhere else. The whole thing is a bit of a mess and one quick search and you will get more bad than good said about Winner. Let's try to be objective and spell it all out.
Let's Start At The Welcome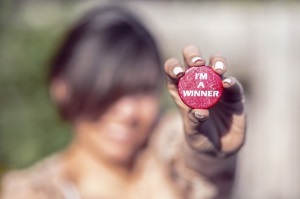 Well it depends where you are registering an account from it seems the Winner casino bonus varies from country to country. The UK gives a welcome bonus of up to £300 as a 200% match a min £35 must be deposited and a x35 wagering requirement on the deposit and bonus before any withdrawal. This is a big area that gets a lot of chatter in the forums. So many people don't read the terms and conditions before accepting bonuses and then start moaning about them after the fact. People read carefully! Yes these T&Cs are a little strong and it will tie up your deposit but they are very clearly laid out. Simply don't accept the bonus if the terms are harsh. Winner has over the years had a lot of promotions and bonuses, cross over deals with their sports betting and poker rooms the problem is they have all had a crazy high play through that means they are just not worth the bother.
Getting Paid
Well if you read the reviews and player testimonials they never pay out. Well this just can't be true Winner have been around for some time now and if they never paid out they would go bust. We have had no issues but the withdrawal limits are not good and they do want notarized ID which is a pain and costs money. Now that's not to say people haven't had a bad time with Winner obviously some feel very strongly but that isn't the case for everybody.
Gameplay Is As Should Be
Run on Playtech software the games are flawless as is expected for one of the leading providers. You get all of the progressive jackpots and Marvel™ themed slots. But as this site only uses Playtech the selection isn't the biggest out there but 300+ is more than enough for most. Site navigation is ok but the whole package doesn't feel polished. There are some payment methods advertised on the site that don't take customers anymore. We love Playtech sites as a rule but Winners payout limits really suck. It would take forever to withdraw a jackpot.
Winner Casino Mobile And Live Versions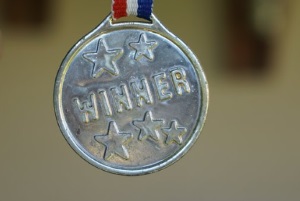 Winner has a decent amount of games on their mobile version although not the full compliment. They run a separate mobile site as the browser site is not responsive. The play works well and as most people play slots on their mobile device I guess Winner is ok in that respect. The live set up is firmly middle of the road. It is run out of a brick and mortar venue and looks professional enough. The big plus are the table limits roulette can be played from €.50 up to €10 000 a pop on the European site. Another plus is you can play baccarat which doesn't appear on everybody's live versions so well done for that.
Conclusion
Mixed is one way to put it. Winner is by no means as bad as a lot think. The rather confusing company set up is not a glowing endearment. Neither are the bonuses and payout limits. A lot of people are shouting very loudly that Winner is not to be trusted. They are on a couple of blacklists and have some pretty strong allegations directed at them. They are regulated by the UK though and the UK Gambling Commission really don't ignore genuine complaints. We can only go by our own experiences and they have been OK. Ignoring all of the bad press they still wouldn't be in the running for the best though. To our knowledge Winner has committed no fraud and has not raised any flags with the authorities. The fact that they are regulated by MGA as well as the UK and Antigua and Barbuda has to mean they are well overseen. The thing is there is just something about the whole deal that doesn't sit right.