Slots are without doubt the most played game in any casino. Takings from any Vegas casino will be 70% from slots. The one arm bandit of our youth has grown up. Games have changed over the years and now the best online slots have more elements to them than just spinning reels. Bonus games with elements of skill are part of some. The biggest surprise is that there is a huge following for the 'old school' three reel versions. Simplicity is still fun it seems. The variety of slot games in any one online casino is staggering. Pick a theme and you will probably find a slots game designed around it. We all know how to win but do you know the odds of winning? The maths was simple when we had mechanical machines. Three reels with ten symbols is 1000 possible outcomes 10 x 10 x 10. Now designers can put as many symbols they want to in a reel games now have at least 100 symbols so a five reel game will have 10 billion possible combinations. The fact is that the odds are programmed into the game but a good online casino will give payout tables for all games.
No Winning Strategy But There Are Ways To Play So You Don't Lose Your Shirt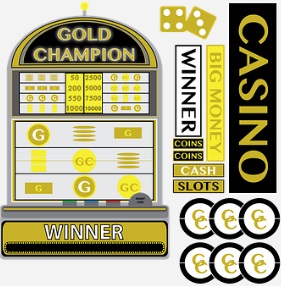 Slots are all about luck there is no skill involved in the main part of a slots game. The reels spin and land where they may. The RNG does its work and there is nothing you can do to change or predict the outcome. If somebody tells you otherwise they are full of the proverbial! There are ways to stop you going broke however so let's have a look at a few.
First and perhaps the most important fund your bankroll wisely. Have a limit on what you play with and make that limit affordable. Don't try to chase a win and go over your set amount be firm with it. It is a very slippery road once you start reloading before you know it you're spending the mortgage money. Always keep your gambling money separate from day to day finances e-Wallets are made for the job.

If you are a keen slots player you will want to find an online casino that has good games. What you may not be aware of is that odds and payouts vary greatly. When you are looking for a slots casino online look at payout tables. The game you really fancy playing may have terrible odds. The same or similar game may well be stacked better for you at another casino. Don't forget that things are not always the same.
Generally three line slots have better odds than five line but they have more pay lines. The more lines the bigger the pay out and progressives the biggest but have a care the big payouts are elusive and these slots eat your bankroll. That said if you are playing the multi reel bet the amount that opens up all the pay lines. So pick the game you can afford to bet the max to give you the best chance at the jackpot.
A slots casino online want you to play as much as possible. Set yourself a time limit and stick to it even if you're winning. There may be no system to beating slots but there are loads when it comes to managing your bank roll. Betting smaller when losing will stretch your cash further for example. There are any number of articles that are a great help out there.
Betting On Slots Is Simple But Can Get Expensive
The min and max bet is laid out for every slots game in the casino. This is for each line however so if you set your bet at 20 per line but you are playing 20 lines that's 400 every single spin. You get paid out anywhere from 10 x up to as much as x 2000 per winning line. Most games will only count one win per line the biggest normally so if by any chance you get two wins in a line you won't get extra. The nice twist a lot of slots games now have are bonus rounds. These take you to another screen and will have a completely different game to play for extra cash or more free spins. Quite often these bonus rounds are skill based games so the element of luck is removed. One of the biggest reasons a lot of people play slots is the progressive jackpot games. These work because a number of casinos link together to share players. A small amount of each stake wagered in every casino on a particular game goes into the pot. This accumulates until somebody hits the jackpot which can run into millions. One such game Mega Moolah paid out nearly 18 million Euros back in 2015. The chance to win life changing money tempts a lot of people to play. Remember this is all supposed to be fun. What's the harm in a few spins? There isn't as long as you can stop. Slots can be extremely addictive. All of the best online casinos have links to organizations that can help if you think you may have a problem. Good luck.